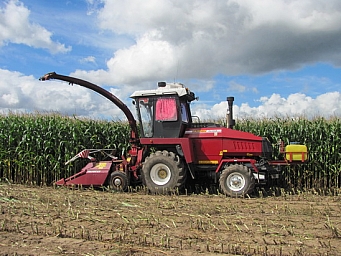 For these purposes in April present year in Turkmenistan was already sent the equipment (combine harvester GS-812 and potato harvester PT-2-05 with adapters for harvesting of onion and red beet).
For the second test year was preparing located by dealer centre of LLC "Trading House Yarav" in Turkmenistan forage harvesting complex K-G-6 "PALESSE" which has earned positive reviews for his running in Turkmenistan last year.
The purpose of demonstration tests of machinery OJCS "Gomselmash" in Turkmenistan is to obtain a positive opinion about the quality of machines and tomeet the requirements of Turkmenian consumers as well as possibility to continue participation in public purchases of machinery held by the Ministry of Agriculture of Turkmenistan.