The economy of Santa Fe is the fourth largest in the country, and 21% of Argentina's agricultural land is located here. Agriculture is practiced everywhere. They grow soybeans, sunflowers, maize, wheat and rice.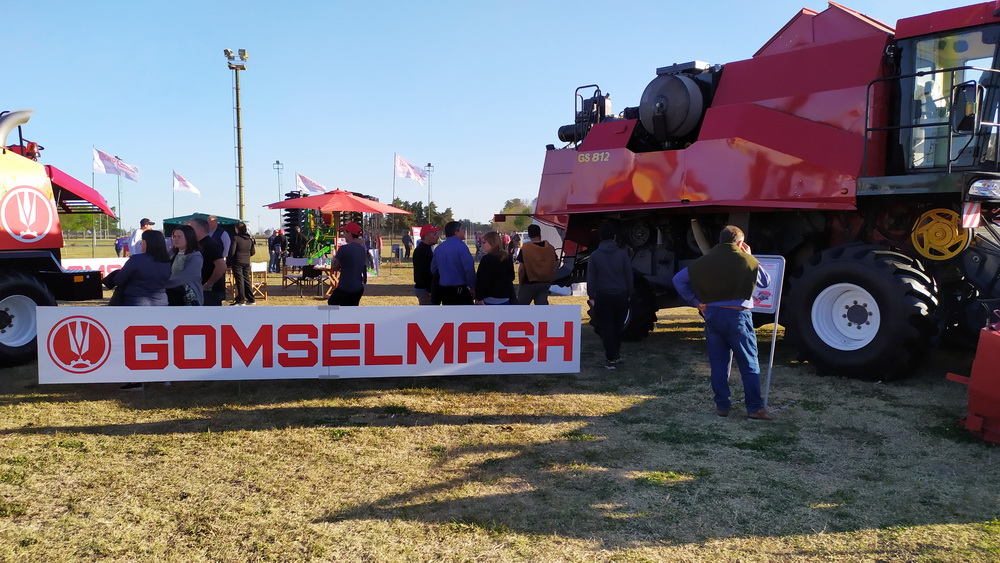 Traditionally, FINACO gathers not only residents of San Vincente, but also guests from other regions. The owners of agricultural land were able to get acquainted with traditional products grown and produced in the region, as well as with novelties on the Argentinean agricultural machinery market. About 5000 people visited the exhibition during the three days of its work.
The participants of the exhibition were presented both combine harvesters produced in the Argentine Republic and imported equipment. The grain harvester GOMSELMASH GS812, presented to Argentine farmers for the first time, stood out in particular. The agricultural machine has received special and well-deserved attention, as other brands do not offer similar models for local farmers. As a result, at the FINACO 2022 exhibition, there was a significant influx of visitors to the stand of the "Gomselmash" branch in Argentina. They were happy to get acquainted with the characteristics and capabilities of the machine, evaluating the prospect of using it in their own fields.
It should be noted that visitors also showed considerable interest in the GOMSELMASH FS80 forage harvester. Representatives of the branch gave answers to the questions of the guests of the exhibition about the technical characteristics of the combines, as well as the possibilities of purchasing new machines, spare parts for them and the timing of service support during the operation period.