Exposition "Made in Belarus" included products from more than 10 companies that specialize in the spheres of agricultural machinery and food production. The first day of the exhibition was announced as a day of Belarus, meanwhile on 5 March representatives of Belarusian and Sudanese business communities participated in business forum.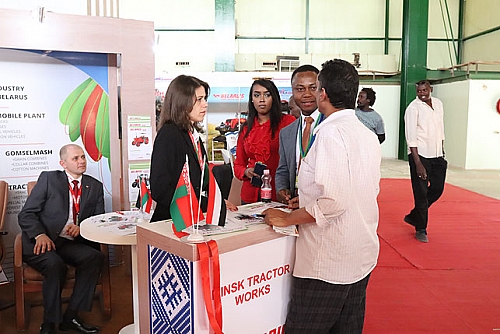 The visitors of the exhibition showed high interest in grain harvesters PALESSE GS575 and GS812, these machines perfectly suits the needs of the farmers that cultivate crops with small yield capacity. Also the prices for these models are much lower than for the more powerful combines.
In 2017 "GOMSELMASH" sent the first combine PALESSE GS575 to Sudan, afterwards this harvester successfully passed certification tests in the country. The combine worked on the fields with various types of wheat in different farms and impressed locals with its strong performance. Sudanese agrarians also highly appreciated low losses and fuel consumption rate of this model.