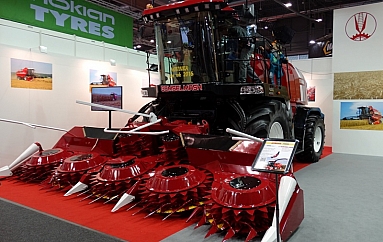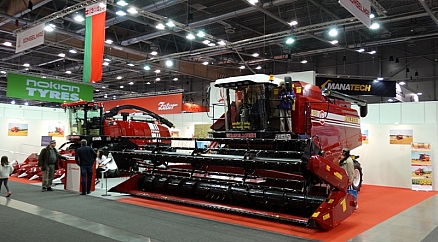 The head of sales department in far abroad countries, Yuriy Rafeev made a point that the agricultural machinery of "GOMSELMASH" was extremely popular between the exhibition guests. Special attention of the visitors was attracted by the complex "FS8060" with an engine of 600 h.p. of Stage IV environmental standard, which is going through the certification for sells in European countries.
As for the combine "GS12", it is passing a prototype tests with an engine which suits Stage IV environmental standard. The first set of these machines is planned to be produced this year.
Extraodinary and Plenipotentiary Ambassador of Republic of Belarus in Czech Republic, Valeriy Kurdiukov (L) visited the stand of "GOMSELMASH". He discussed the potential of export increasing of company`s production in Czech Republic and bordering countries.